Here's our step by step guide on how to care for your Cymbidium Orchids: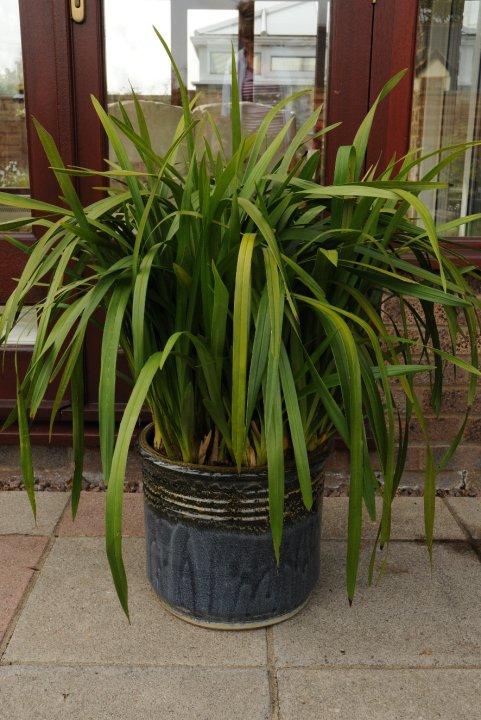 Large flowering Cymbidiums are usually big plants not suitable for windowsills. It is advisable to place your plant outside in summer, preferably not in direct sunlight. In summer the preferred daytime temperature is around 86F, 30C, falling at night to around 59F,15C. Most, but not all, require a distinct drop between night and day temperatures to initiate flowering.
Protect from wind and heavy rain which will damage the leaves. A rainy summer could result in your cymbidium having few or no flowers later that year.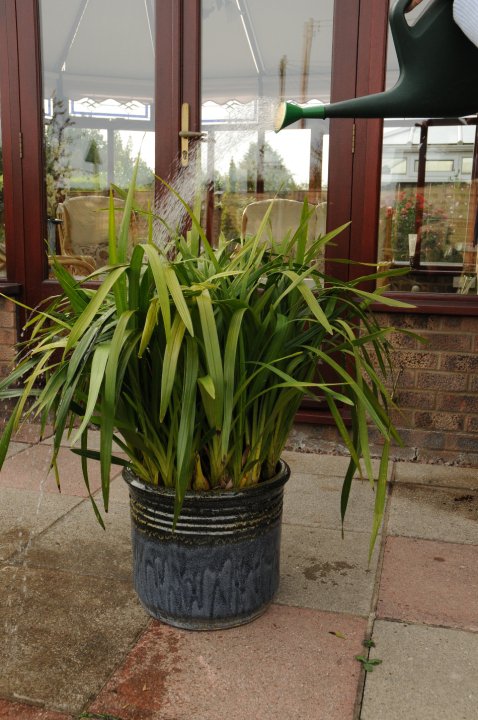 All year round they need humidity. A sprinkling of tepid water over the leaves in the mornings will help to achieve this.....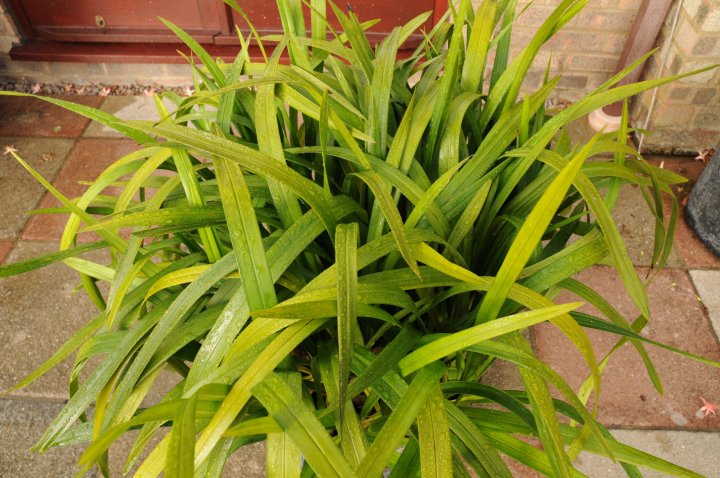 ...leaving plenty of moisture for the foliage.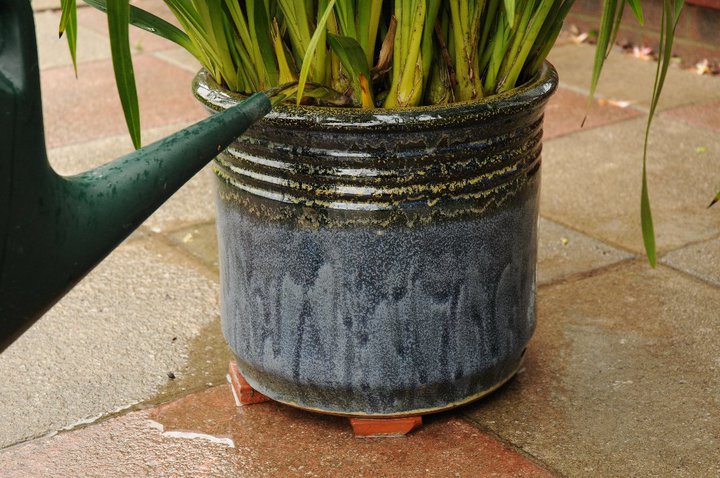 Be careful to ensure the plant pot has plenty of holes to allow water to drain through (you could stand the pot on some feet), as allowing the pot to remain saturated for too long will cause root rot.....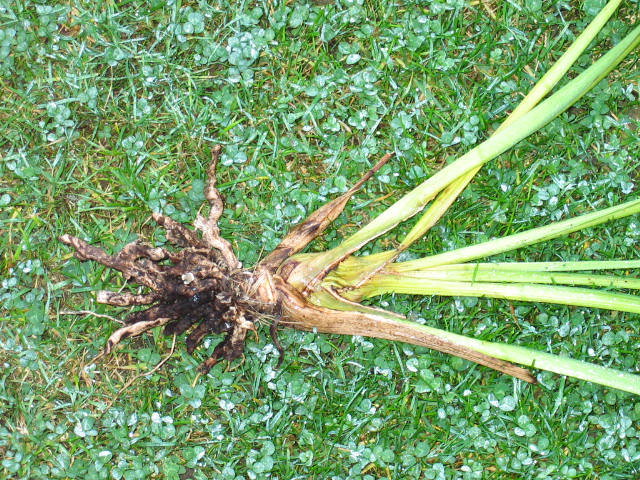 Root rot means your roots deteriorate, and your leaves will be yellow, wilt and die.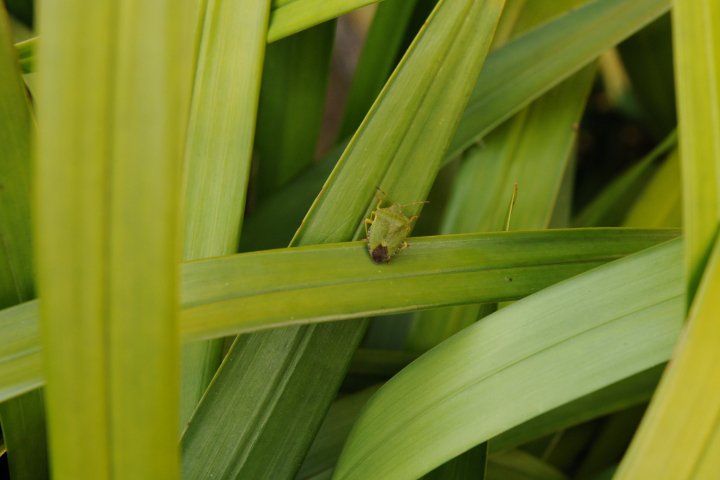 Ensure plant is free from snails, slugs, spidermite and other pests and treat if necessary with appropriate insecticide.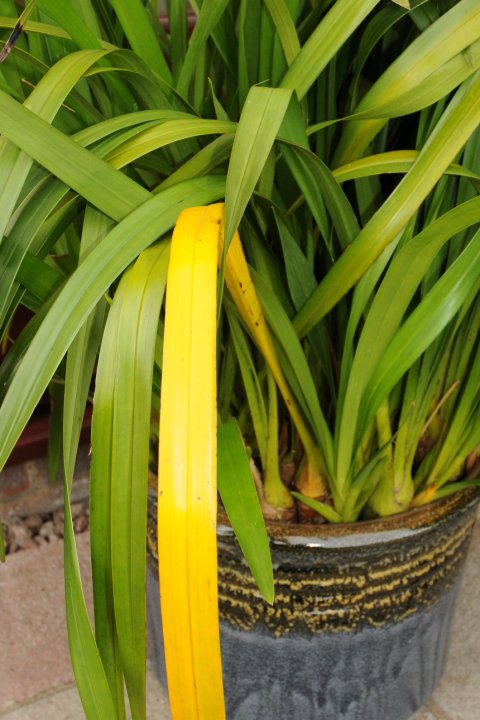 Ensure you regularly remove any badly damaged or yellow leaves....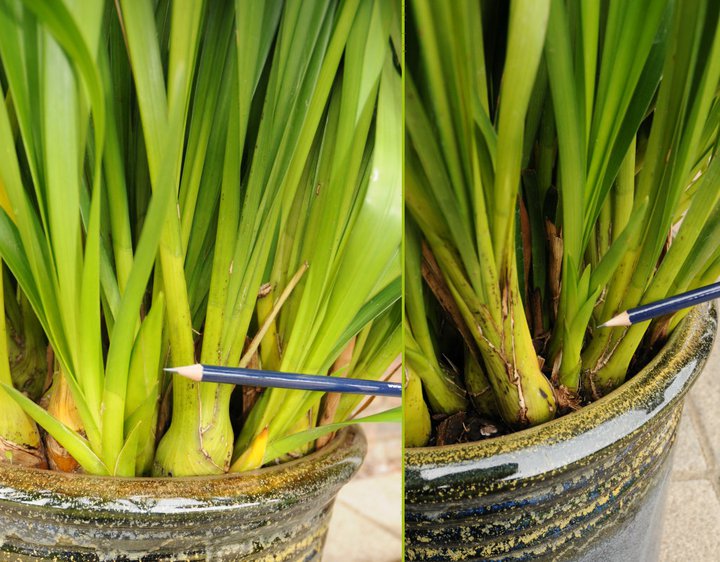 ....but when you do - be careful to avoid damaging new emerging flower shoots (see left hand side photo; its a tighter shoot compared to a leaf shoot)......and.........avoid damaging emerging leaf shoots (see right hand photo; leaf shoots are more open and have emerging leaves).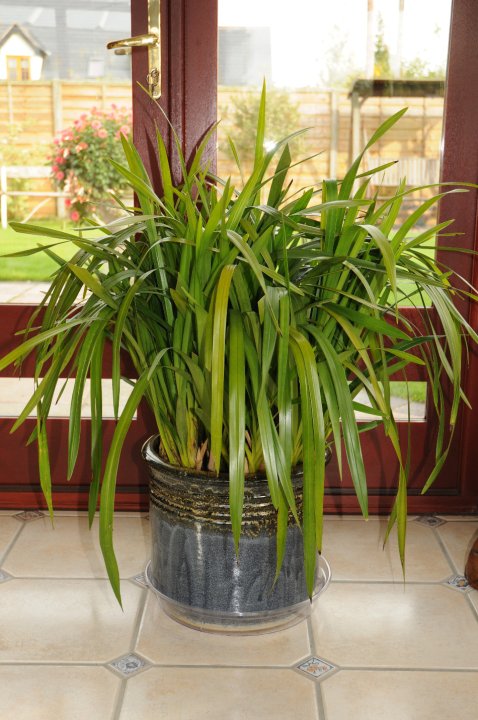 In the autumn, before frost damages your orchid, place in the conservatory, giving them maximum light (or they will not flower during Autumn / Winter).
Temperatures during Autumn/Winter should not reach below 8C, 46F.
However, before you bring it inside, look closely for snails, slugs, spidermites and other pests and remove/ treat with an appropriate insecticide.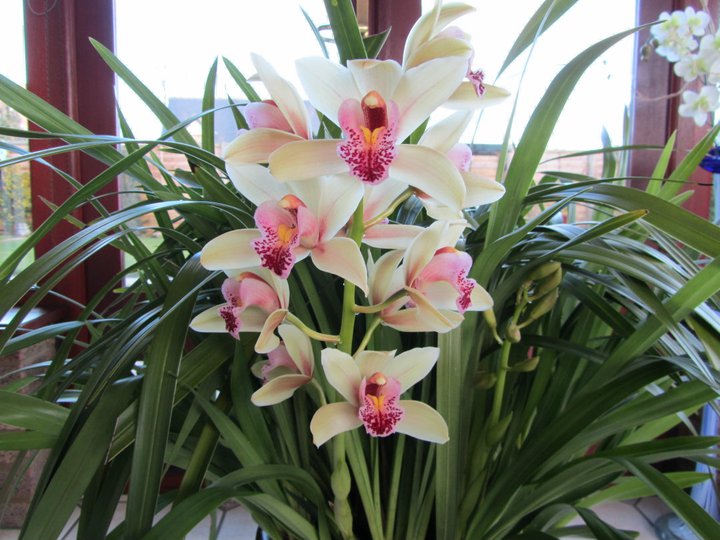 Beautiful Cymbidiums in bloom! Give your orchids the best chance possible to bloom bigger and longer by using a Best Selling Fertilizer.
If you found this Cymbidium Orchids Care Guide useful, please click the "Like" button below, and leave us a comment in the box. Thank you!
Read more advice on How to Care For Your Orchids - in particular our Cymbidium Orchids Repotting Guide and our Cymbidium Orchids Watering and Feeding Guide.