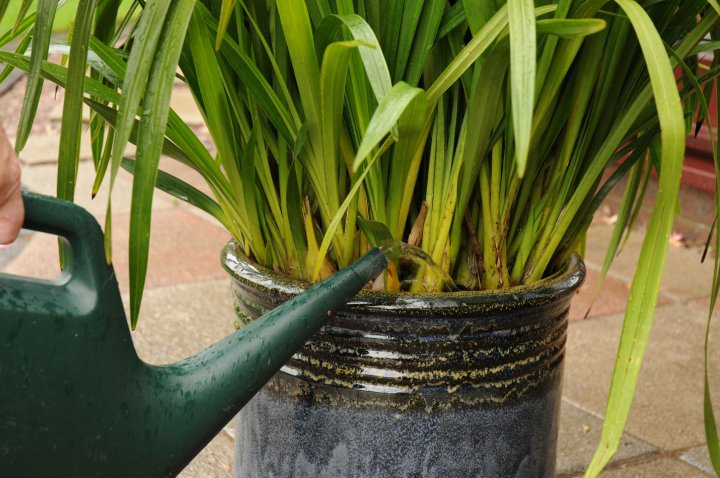 Cymbidiums may need watering every day in the hot summer months. In the winter, water them about every 10 days. Always water in the morning as this will allow the compost time to drain before the colder night temperatures.
Feed on alternate waterings throughout the year, but use an orchid fertilizer with a high Nitrogen content in spring and early summer to promote good leaf growth. From mid summer, change to a fertilizer with higher Phosphates & Potash, but lower Nitrogen content. This change will promote flowering. Continue with this fertilizer until the following spring.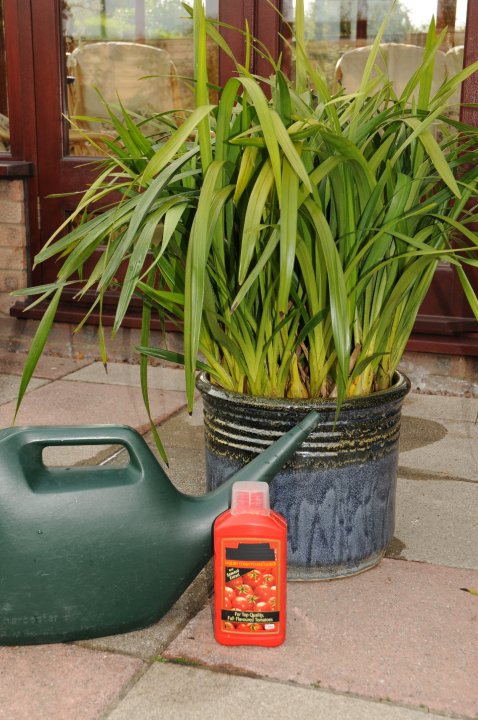 We have achieved great results by using tomato fertilizer from mid-summer to early spring in place of an orchid fertilizer. It's high in phosphate and potash, and low in nitrogen.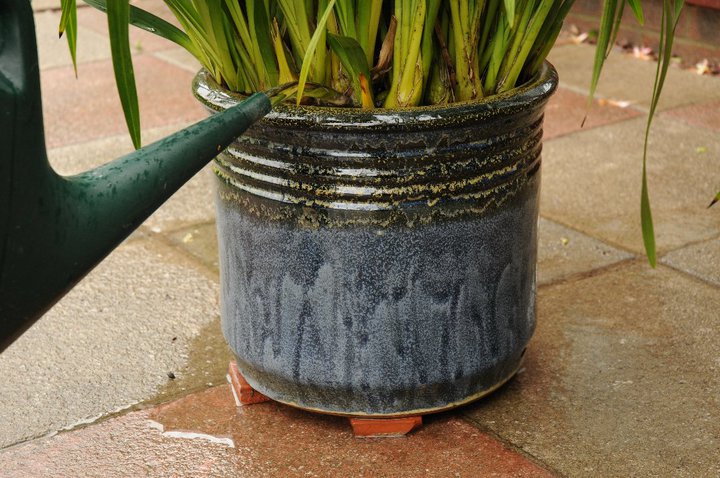 Cymbidiums need more water than most other types of orchids. Compost should be moist, not wet.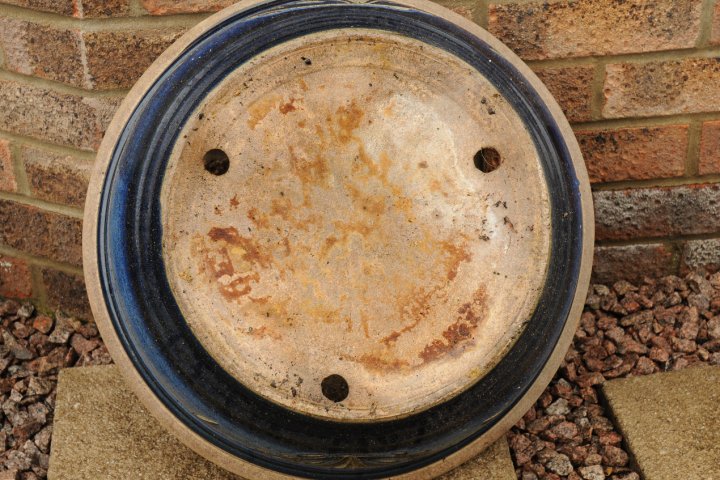 Ensure your large pot has plenty of drainage holes to disperse excess water.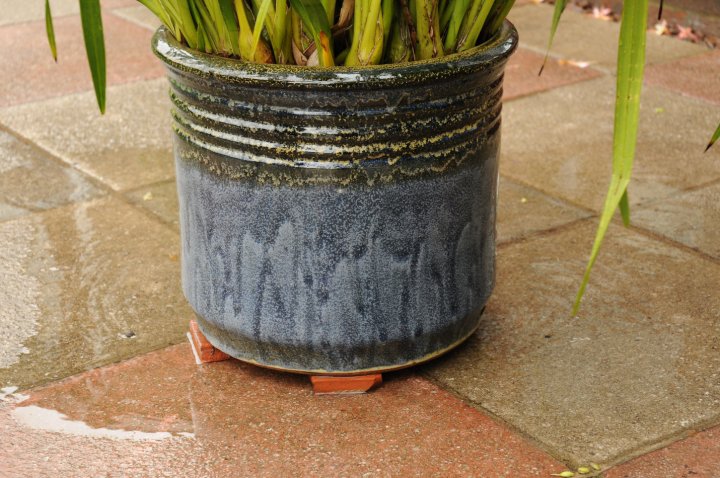 Make sure there is a gap between the bottom of the pot and the ground to allow excess water to fully drain away.
If you found this Cymbidium Orchids Watering and Feeding Guide useful, please click the "Like" button below, and leave us a comment in the box. Thank you!
Read more advice on How to Care For Your Orchids - in particular our Cymbidium Orchids Repotting Guide and our Cymbidium Orchids Care Guide.